NEWS
PLEASE READ CAREFULLY WHEN PURCHASING WORKS FROM OVERSEAS.

If you would like to pay by Paypal, I can do this.

1.First, complete the order by bank transfer according to the following flow.
* Due to store security, orders from overseas are limited to bank transfers only.

Once the order is complete, the item has been reserved for you.

3.After confirming your email, I will send you a Paypal remittance request.
* Once payment by Paypal is completed, payment by bank transfer is no longer necessary, but you may receive a payment notification email by automatic delivery. (Automatic distribution cannot be stopped on the system.)
If this arrives, you can ignore it.

1. Payment can only be made by bank transfer.
Currently, bank transfer is the only payment method that can be selected in the backcountry online store.

(We are planning to support paypal payment in the near future)

* Payments will be payed in Japanese yen. The price in the foreign current is a rough estimate.

2. "Air service" must be selected for shipping method.
In the item to select the shipping method on the purchase screen,Select "Air Service".
(* If you do not select air service, your purchase will be canceled)
-----------------------------------------------------------------------
Please refer to the purchase instructions below.

-----------------------------------------------------------------------
1. Put the work you want to purchase in the cart and go to the purchase screen.


2. Check the cart contents and select "Buy as a guest".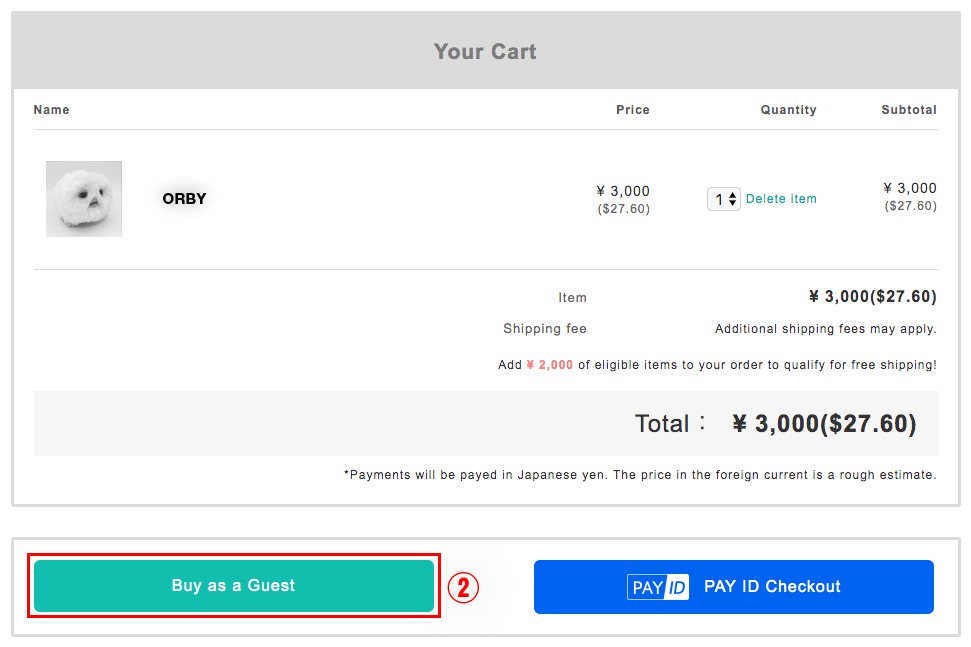 3. Please enter your address information. (* Red fields are required)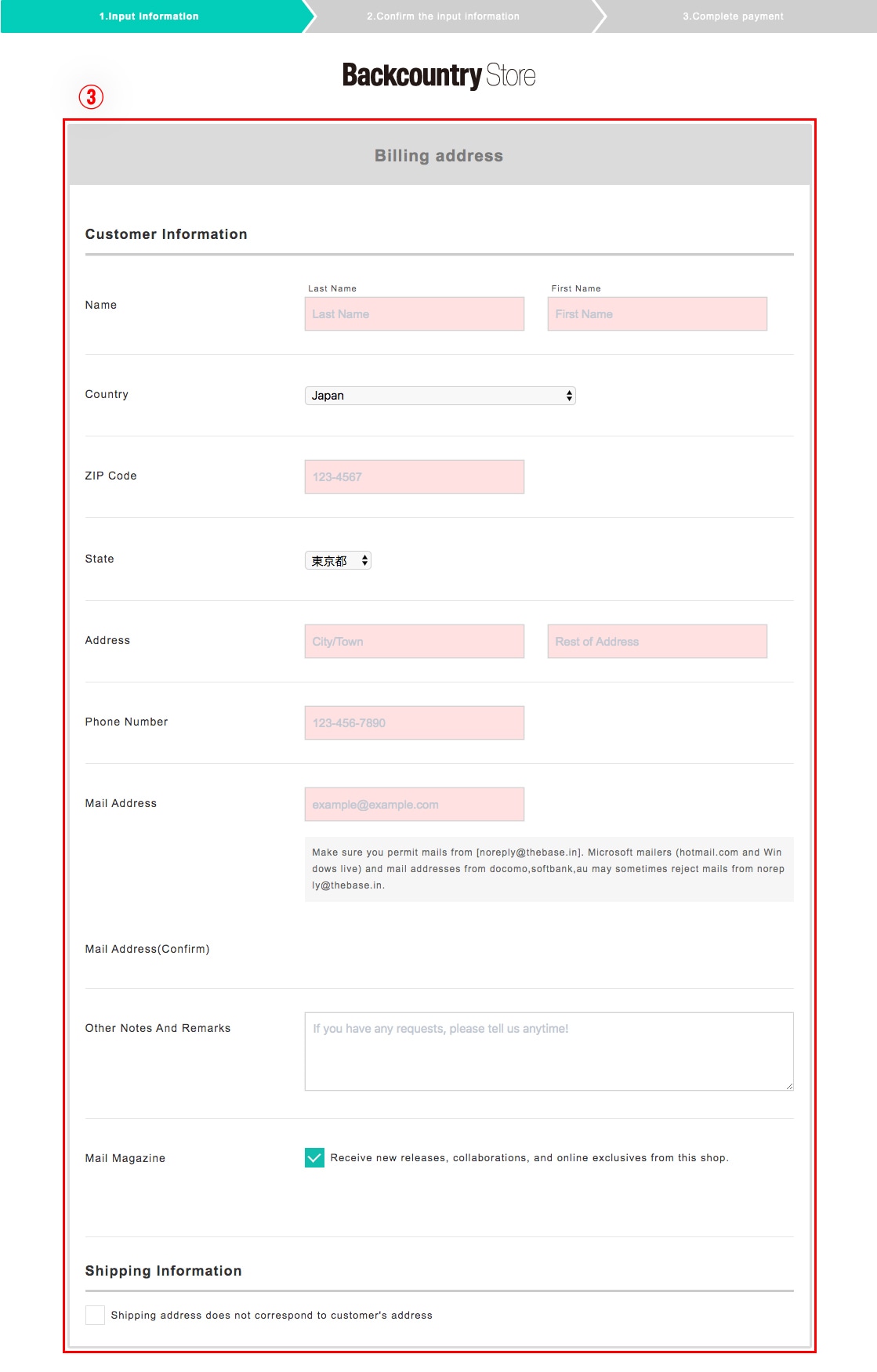 4. Please select "bank transfer" as the payment method.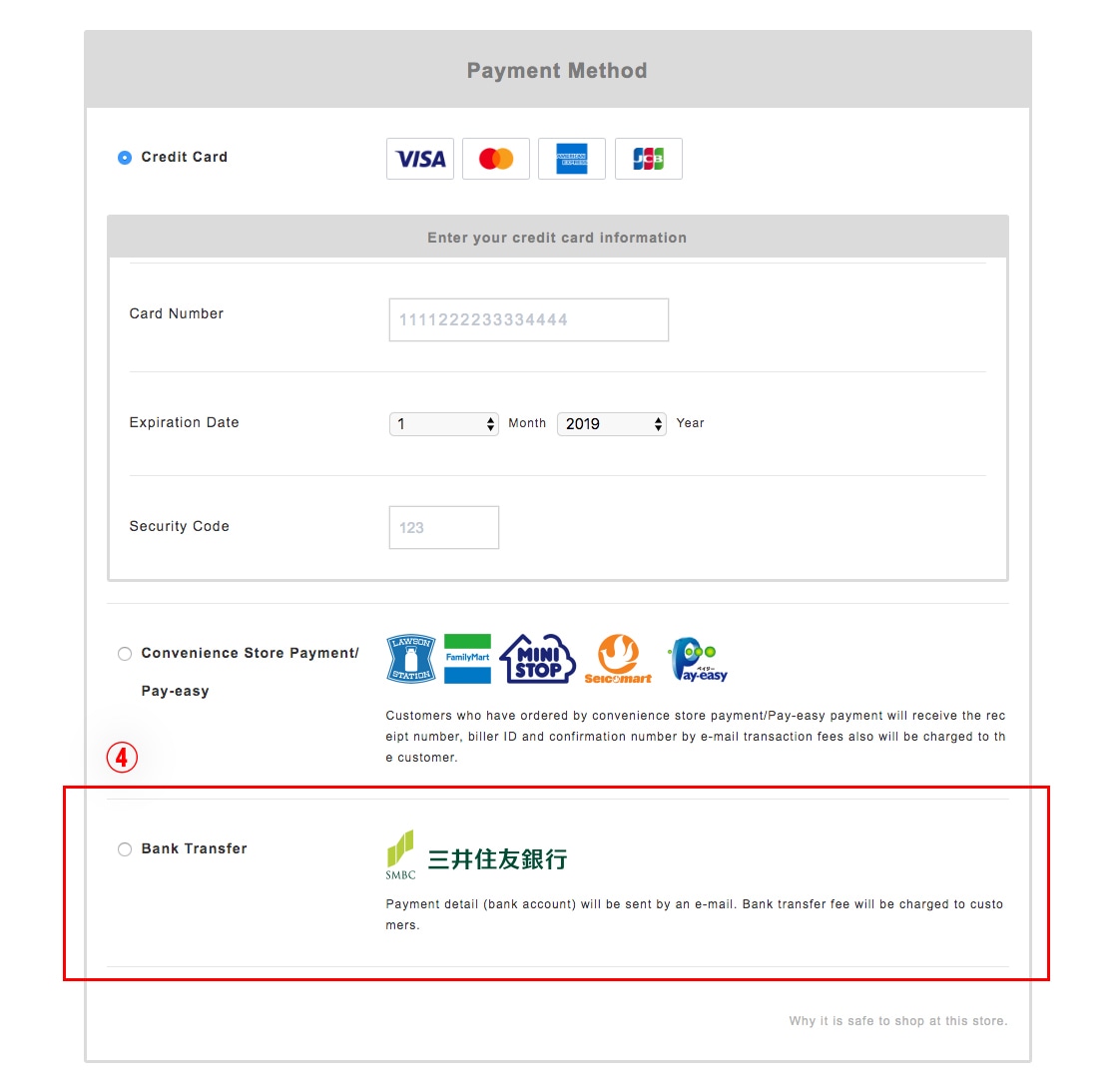 5. Select "Air Service" as the shipping method. (* If you select any other option, the purchase will be canceled)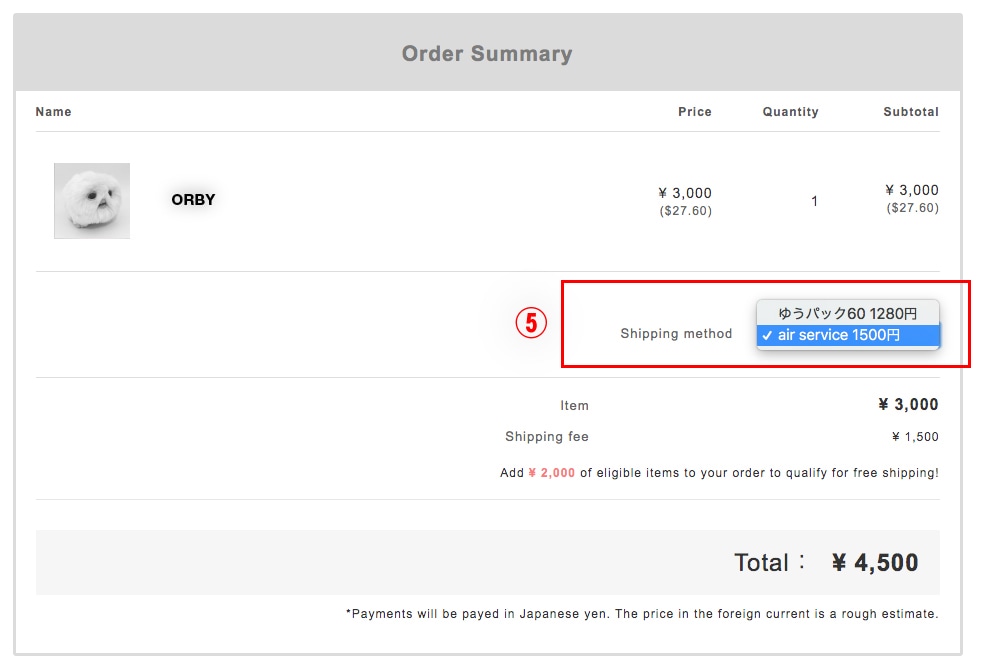 6. Confirm that all items are correct and go to the confirmation screen.

If you have any questions, please contact us from the
inquiry form
.
Thank you.